Submitted on Tue, 09/24/2019 - 12:30
Life for Daniel Sturridge at his new club Trabzonspor hasn't exactly been going according to plan.
The former Liverpool, Chelsea and Manchester City striker recently moved to the Black Sea on a free transfer, hoping to inject a new lease of life into his career as well as a Trabzonspor side looking to make gains.
Since leaving Liverpool this summer Sturridge has only made two appearances for Trabzonspor so far, both times appearing off the bench.
Failing to break through
Sturridge's debut came in the Süper Lig on match day four at home to Ankara based Gençlerbirliği. Sturridge came off the bench as part of an attacking offensive initiated by manager Ünal Karaman in the final third of the match.
Sturridge ultimately failed to make an impact with the game ending 2-2, indicative of Trabzonspor's inability to break down sides and demand all three points so far this season.
Until Monday night's most recent match away to Sivasspor Sturridge's side remained undefeated. A 96th minute finish made the difference in Sivas, sealing Trabzonspor's first defeat of the domestic season and adding to an unimpressive campaign of three draws and only one win.
Expectations are understandably higher with the acquisition of Sturridge and the likes of Gastón Campi from Estudiantes, as well as forward Alexander Sørloth, who are all expected to gel with emerging and promising youth products such as Abdülkadir Ömür.
This most recent defeat leaves Trabzonspor languishing in ninth place, an all too familiar position after successive seasons finishing in mid-table mediocrity.
After the last campaign saw them finish in fourth spot, only six points behind Süper Lig winners Galatasaray, there was a potential glimpse of a title fight. It represents a yearning for future success and the desire to break bread with the big boys. Sturridge has made the move to a club with serious aspirations.
It's unlikely that Trabzonspor will win the league this time round, but they're currently 4/1 and one of the big favourites to finish in a top four spot once again. While interest in the Süper Lig is still growing in Germany if you are interested in Turkish football make sure to consult a betting expert who can deliver the best betting sites in Germany for your betting.
The forefront of the attack
Sturridge is currently sidelined after being left out of the squad to face Sivasspor on Monday with an achilles tendon problem, likely to be back sometime in October.
When he is fit he will no doubt appear at the head of Trabzonspor's attack, presumably as the first choice striker. On a free transfer, Sturridge makes an excellent addition to an attack already packed with options.
Ünal Karaman is currently utilising Crystal Palace loanee and Norway international Alexander Sørloth at the head of his offensive line and has already bagged four goals in all competitions since arriving early in the summer.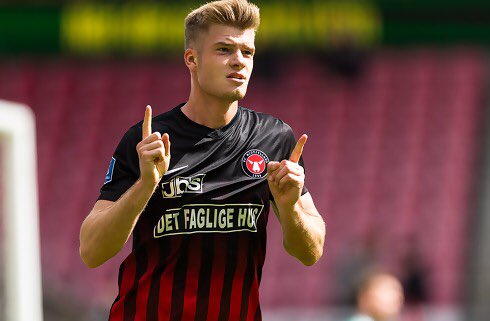 Sturridge will either join Sørloth up top or it's possible that the more versatile Norwegian will shift to either flank where he is familiar with playing.
The England international will no doubt add a much needed boost to an attacking line that is currently struggling to find the net. Only Sørloth has registered more than one goal so far this season.
A difficult start in Spain
Sturridge's only remaining appearance came in Trabzonspor's Europa League opener away to Getafe, coming off the bench in the second half for midfielder Donis Avdijaj, but to little effect.
It marks Trabzonspor's first outing in Europe since their previous Europa League campaign back in 2014-15 when they made it to the round of 32 before being eliminated by Italian giants Napoli.
This time round the Turkish side will be hoping to match their last attempt, but drawn into a group alongside Getafe, Russian up and comers FC Krasnodar, and Champions League denizens FC Basel.
An opening loss to Europa League debutants Getafe in Spain doesn't represent the rosiest of starts, with tough away trips to Russia and Switzerland on the cards. Although with Champions League experience in his locker, Sturridge is without a doubt the most experienced, accomplished and talented striker in Trabzonspor's Europa League group.
Trabzonspor are currently an outside chance to top Group C at 14/1 but if they can get their strikers firing on all cylinders they stand a top chance at making the knockout stages. You can follow Daniel Sturridge's journey to the knockout stage with free betting tips and advice on where to find the best betting sites with a trusted betting expert.
Can quality come good?
Alongside former Chelsea midfielder John Obi Mikel, Sturridge is the second Champions League and Premier League winner to join Trabzonspor's ranks. That sort of quality and experience will be vital if Trabzonspor are to make headway at home and abroad.
After failing to keep a clean sheet in every single game this season at home and abroad, the Black Sea side's defensive failings are plain for all to see. Add to that the three draws, a recent last minute loss to Sivasspor and only one victory in the league, and it's clear that Trabzonspor are struggling to break teams down.
If Sturridge can slot into the side and contribute vital goals then he could make the difference to a Trabzonspor side still trying to find their footing this season.
Adam Grimshaw - @adamgeorgie