Submitted on Thu, 07/14/2022 - 17:25
England striker Daniel Sturridge has left Perth Glory in the Australian top flight after failing to make the desired impact at the club. Perth Glory fans and officials were excited about what was to come when the club signed Daniel Sturridge as a free agent in October, but their lofty expectations and hopes were gradually dashed with each passing day of his time at the club. The Ex-Liverpool and Bolton Wanderers striker has now ended his injury-hit time in Australia.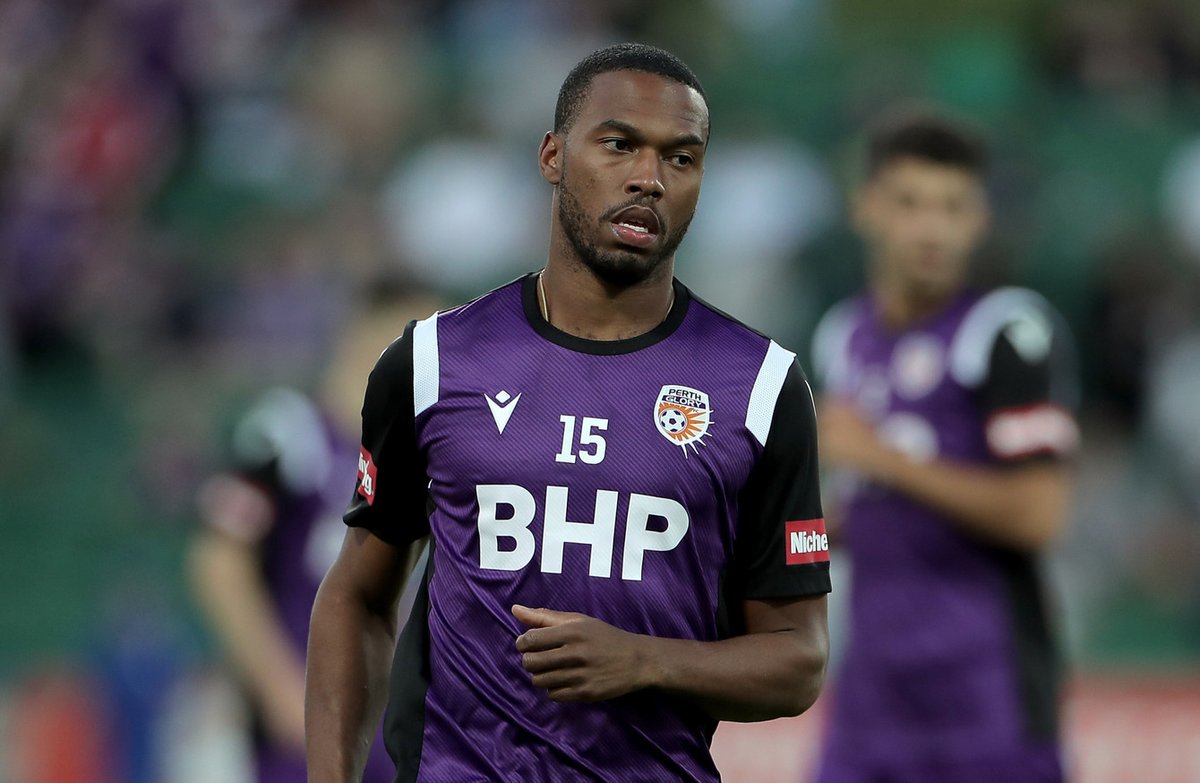 Daniel Sturridge started just once for Perth Glory in the Australian A-league and he played six times in total. He made just one start and five substitute appearances at Perth as he failed to register a goal or an assist. Sturridge missed 14 games as a result of a groin injury.
His exit from Perth Glory was announced by the club on their website. The statement which confirmed his imminent exit on the Perth Glory website said Sturridge signed on a short-term deal in the middle of the season and he was restricted to just six appearances because of injuries.
32-year-old Sturridge still has a lot of time to sign for a new club ahead of the upcoming season though his injury record might be a stumbling block just like what was obtainable with him in the Australian top flight. Daniel Sturridge will be a free agent at the end of his Perth Glory contract this month and he has to make a decision on his future. The Englishman has to make a decision on stopping in his career or continuing his career by signing for his eighth club.
Daniel Sturridge spent over a year on the sidelines without a club before he signed for Perth in Australia. However, it's unfortunate that it didn't work out for the former Manchester City attacker.