Submitted on Wed, 02/17/2021 - 17:56
Daniel Sturridge has referred to Liverpool landing the signature of Philippe Coutinho as a 'KFC bargain bucket' due to the massive profits that it gave the club.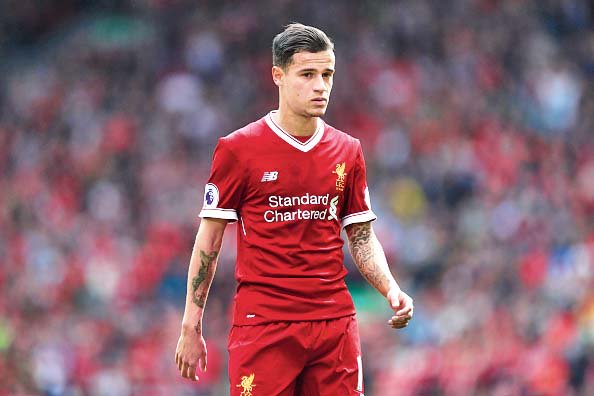 The Brazilian international was signed for just £ 8 million from Inter Milan. After five years with the English Premier League outfit, he was sold to Barcelona for an incredible £ 105 million. There was a further addition to this transfer fees in terms of wages and other bonuses. Coutinho was able to dominate English football during the time he spent at Liverpool, as he slowly growing confidence due to the regular first-team action that he was getting at Anfield.
It is incredible that Sturridge was also signed by Liverpool during the same transfer window as Coutinho. The striker was signed from Chelsea for around £ 15 million. During his time with the Reds, Sturridge went on to become a regular for England and he also helped the team come close to winning the Premier league title. However, both Sturridge and Coutinho had a depressing period since leaving Anfield. Sturridge is currently without the club after having left Turkish outfit Trabzonspor due to a football betting. Meanwhile, Coutinho is struggling to feature regularly for Barcelona and there have even been rumours about the Brazilian being brought back to Anfield.
"They [Liverpool] had a young Raheem [Sterling] and they also had ambitions as well. They said they were going to sign players. They then brought Coutinho in who was a bargain bucket. Bargain bucket man, a KFC bargain bucket!It was a snip and we were cheap. £12m for myself and £8m for Coutinho. I don't know how much they earned from Coutinho.For myself, I was there a long time and signed another deal and saw the length of my contract out," said Sturridge.