Submitted on Tue, 03/28/2017 - 04:14
Liverpool skipper Jordan Henderson and striker Daniel Sturridge are doubts for the game against Burnley this weekend, according to reports.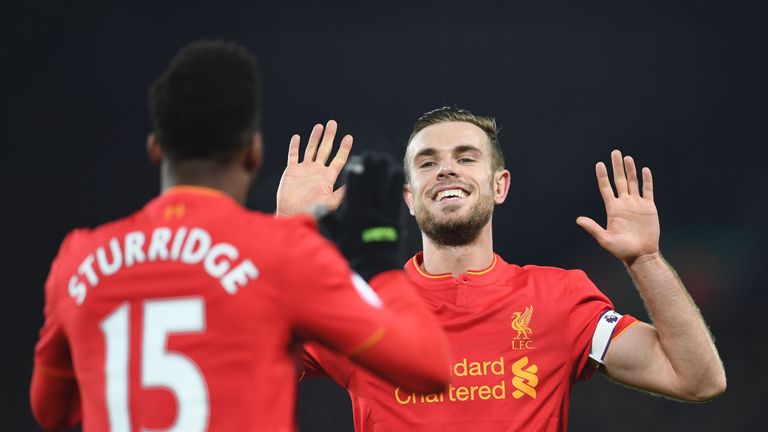 The duo missed the last two games and they would likely sit out the crucial game on Super Sunday.
The Reds are looking at consolidating their top four spot when they face Burnley. Both players have not returned to full training as at Wednesday, so there is a big possibility they would sit the game out.
For Three Lions forward Sturridge, he was not played since the loss to the Saints in the semi final of the EFL Cup in January. He had featured twice from the bench but there have been increasing calls for him to be shipped off at the end of the season.
The Mirror reports that French side PSG are willing to make an offer for Sturridge to help them in their quest for European glory. The report say they want the player on a loan deal first before any further talks.
The 27-year old former Chelsea star is valued at £30 million – that PSG can easily provide. Premier League sides West Ham United and Stoke city have shown interest in him. However, the player would likely go with a bigger club, considering his status.

West Ham would want Sturridge to be the permanent replacement for striker Andy Carroll but it is ironical that he is also an injury-prone player.
When Sturridge is actually fit, he scores goals but his inconsistencies have proven too much for the Merseyside who are under pressure to perform. He has netted six times this term but Coach Jurgen Klopp has made Roberto Firmino his main striker this season.
Henderson is a regular in the set-up. He picked up his injury last month but he is expected to get a starting shirt when he fully recovers.