Submitted on Sat, 01/11/2020 - 09:59
Liverpool striker Roberto Firmino has said that the club World Cup success is significant for the Reds. The Merseyside outfit qualified for the tournament after winning the Champions League last term and they managed to go all the way as they beat Monterrey and Flamengo in the semi-final and final respectively.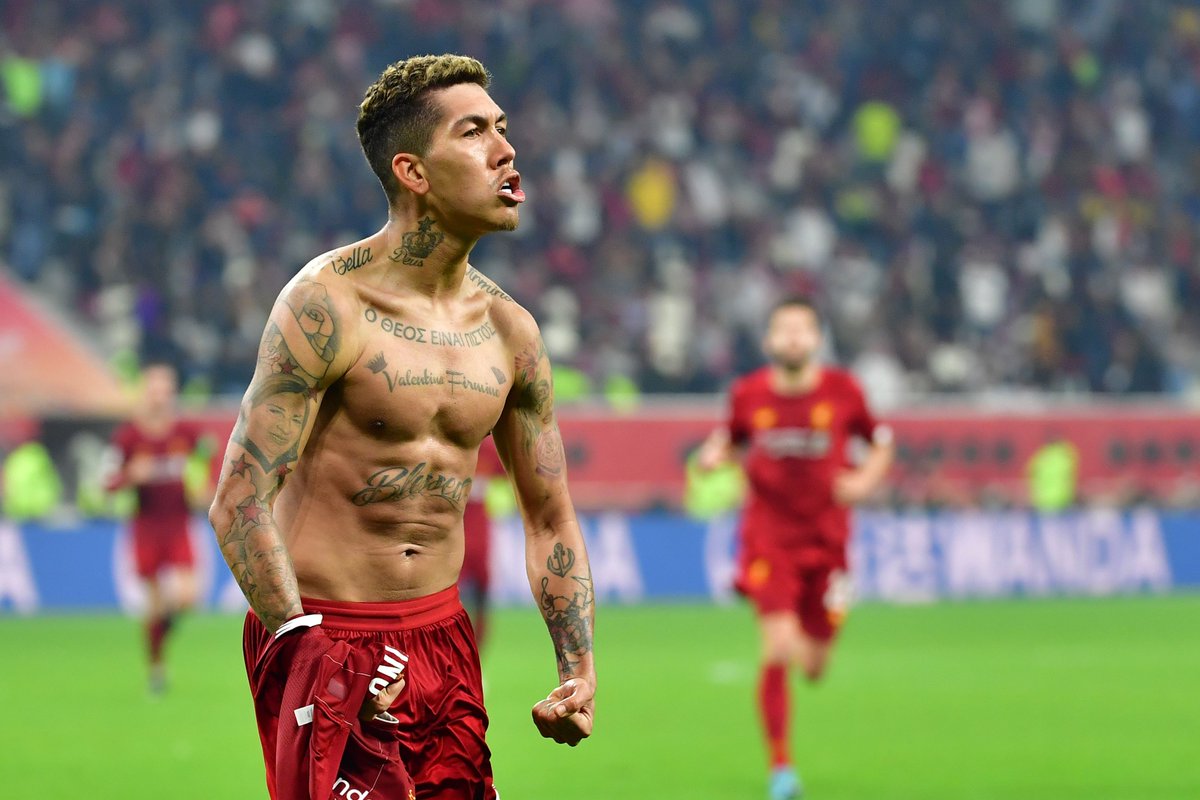 Following the trophy celebration, Firmino acknowledged that a large section of England were not watching the game but the success in the competition means a lot for the club, he told: "We've already written a small part of history winning the Champions League but now we have added a trophy which has never been won before.
"We saw a whole nation was behind Flamengo and there were probably not many people in England who knew this game was going on. For us it was so important, we knew how much it meant to us and how much it meant to the fans. We know it's a big deal, we'll have a gold badge on our strip and we added another trophy to the cabinet so that's incredibly huge."
Firmino scored the winning goal off the bench in stoppage time against Monterrey in the semi-final and he replicated the feat during the final against Flamengo. The South American champions went toe-to-toe with the Reds during normal time but the Merseyside outfit eventually found the breakthrough with Firmino converting in the 99th minute.
They managed to control the game thereafter without much fuss and that ensured that they won the Club World Cup for the first time in their history. As a result of the triumph, the Reds are afforded with a golden badge on their kits for the current and forthcoming Champions League campaign but they won't be able to wear the same for the domestic games due to the FA restrictions. The Reds return to Premier League action with a trip to Leicester City on Boxing Day.